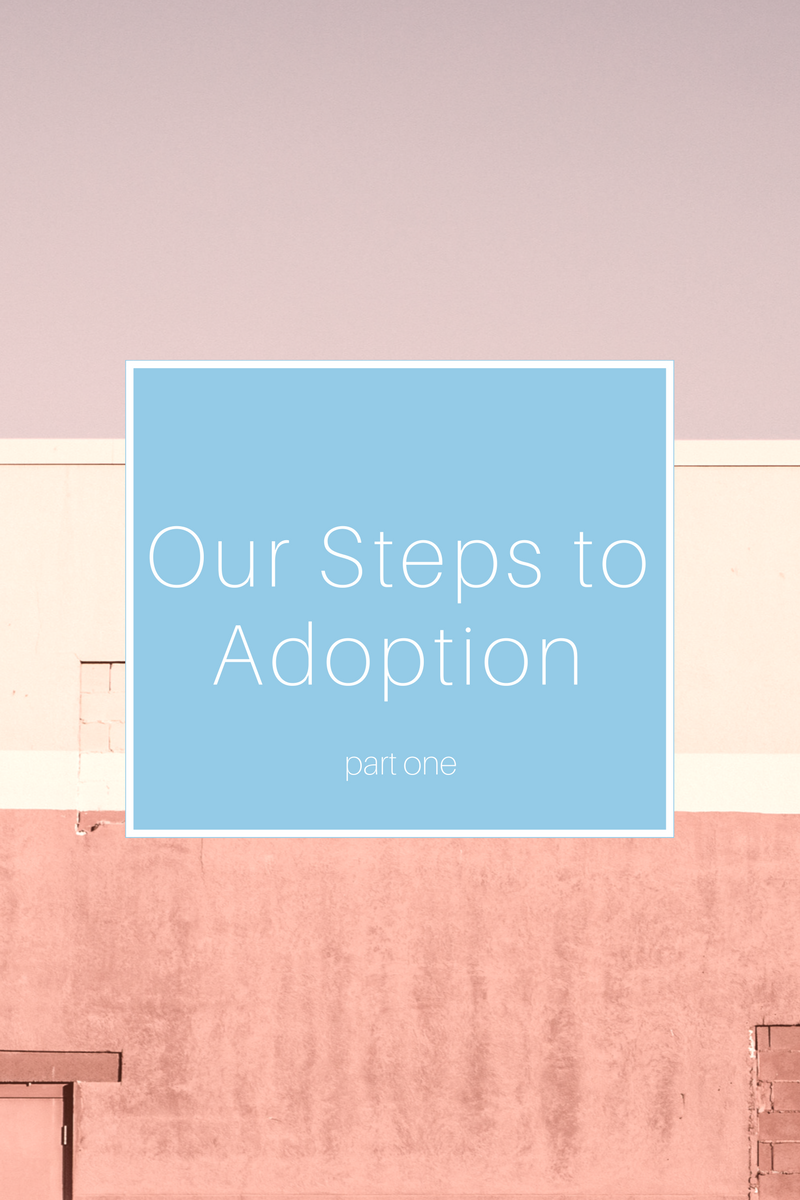 Adopting is something many families think about pursuing but many times they have no clue where to start. Every state and agency has their own requirements when it comes to adopting so everyone's journey will look different. I titled this "our" steps for that reason.  I wanted to share my experience so that others can have at least an idea when they jump into this process. Before we get started, I want to clarify that I am not a licensed caseworker/social worker. I am someone who worked for a foster care agency, fostered, and is currently going through the adoption process. So this is my journey and the steps we had to take within the states of Arizona and Ohio.
We needed to get Licensed to Adopt. This required picking an agency to go through. We knew which one we wanted to go through because we worked for a Foster Care Agency and knew people who worked at another agency. The agency we worked for did not licenses people at the time.

We had to take 10 weeks worth of classes. Each class was 3 hours long. There was minimal homework required for the classes.
We were assigned a worker who came to our house and met with James and I individually and together. When she met with us individually we talked more about our life and our heart. She was able to ask any questions and this was to see if individually we were emotionally stable to adopt. Then when we met together that was to see if our marriage could handle adopting.
We filled out a financial disclosure to show the courts how much we made, our savings, our monthly bills, if we had any debts, and any assets. This was to show if we were financially responsible to care for another child. There was no requirements to make a certain amount but they wanted to see that we were stable with our income.
We had to take a marriage assessment online. It was similar to a personality type test. This along with the interviews would help the worker determine if our marriage was stable enough to endure the adoption process and parent another child.
The worker came and did a home visit. She looked at our house to ensure it was safe for children. This step was easy for us since we lived in a licensed home with the state already, so anything we would have needed we already had. But some things someone might need is a fire extinguisher, child safety locks, medications locked, etc. They will let you know everything that is expected.
We filled out all the paperwork the agency gave us. There was a lot but it is simple.
We needed to establish who would take legal custody of our children if something were to happen to James and I and have our life insurance policy stating where the funds would go.
We had to get a good bill of health from a doctor.
We needed to get a background check done.
We had to pay $800 to the Foster Care Agency for all of this, plus we paid for the background checks and doctors physical. Our agency had a policy that once they matched you with a child you will be refunded that $800. However, we came to them wanting to adopt a specific child so they would not refund our $800 but the state will once the adoption is finalized.
Once all of that was done everything was sent to the court and a Judge approved our licensed to adopt and we were then mailed our license.
The state will reimburse us for any non recurring costs up to a certain amount. Arizona is $2,000 and Ohio is $1,000. So keep receipts for background checks, Drs. appointments etc. If you are not sure, save the receipt anyways.
This was all that was needed to be legally allowed to adopt.
I know reading this can seem like a lot but going through it, it never felt like it was a lot. Our worker did the interviews, paperwork, and home visit at the same time we were taking the classes. This was nice because by the time we were done with the classes everything else was done and we were ready to file all the paperwork. It goes by quickly and if the worker is experienced then the process will be smooth.
Please share with me your thoughts. Was this more or less than you expected? What did you think the first steps would look like?